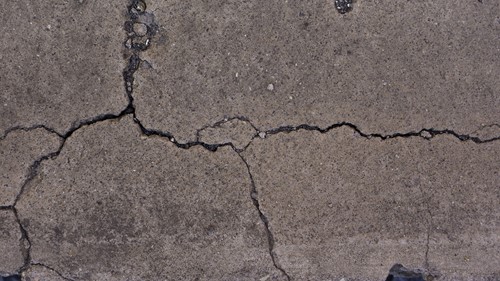 It's tempting to plant shrubs and other plants against your house to hide the basement or crawlspace area. However, you could be asking for trouble. Before you buy or plant anything new for spring, find out why it's not such a good idea to have plants too close to your basement or crawlspace.
Roots
Trees, shrubs and bushes all have extensive root systems to help the plant get enough water to survive. If you plant them close to your basement or crawlspace, the roots could erode the soil under and around the foundation. They could also damage any waterproofing you have. A tree's roots can grow to be up to three times the size of the tree's canopy. Some trees, such as poplars, willows, silver maples, cottonwoods and aspens have aggressive root systems that will head straight for moisture. To prevent damage to your foundation, trees should be planted at least 25 feet from your home.
Pests
Think of plants and shrubs as superhighways for bugs and rodents. If you plant them close to the foundation, not only can the roots erode the soil around the foundation, but the branches can provide an easy way for these pests to find their way into your house. If you have window wells in your basement or vents for a crawlspace, these areas can also get clogged with plant debris including dead leaves. This provides a great spot for bugs to hide out. Bugs, like roots, can also damage the waterproofing on your foundation as well.
Grade Erosion
Every home has a grade to keep excess water away from your foundation. If the grade erodes, water could pool against your home and eventually seep into your basement or crawlspace. Keeping plants and shrubs away from the foundation allows you to maintain the grade. If the grade deteriorates over time, you can add more backfill as needed, though once you plant grass or cover it with gravel, it shouldn't erode.
Tips for Choosing Plants and Trees
Keeping grass or gravel close to the foundation deters pests and rodents such as termites and mice. In addition to that, you still have options for plants that won't cause harm when close to your foundation. Here are some best practices:
Choose trees that do not have aggressive root systems.

Keep large trees and shrubs at least 50 feet away from the foundation.

Keep small shrubs and trees at least 25 feet away from the foundation.

Make sure your yard has the proper slope going away from your house.

Keep small shaped shrubs at least 5 feet away from the house. For those that you plant as close as 5 feet, choose evergreens that keep their leaves during the winter.
Tips for Protecting Your Foundation
If you have a slope that directs water toward your house, have your builders install a French drain or other drainage solutions to redirect the water away from the house. If you have a low area in the yard that is far enough away from the house, direct the water there. You can then landscape that area with plants that prefer the extra water.
Finally, if you are building a new home, be sure the builders use the best waterproofing material on the basement or crawlspace so that you don't end up replacing it later. If the waterproofing material cracks or tears and allows water in, it will always be damp under the house. The dampness attracts pests and allows mold and mildew to form in your home. Spending a little extra money now for extra drainage and better waterproofing can save you thousands in the future.